I celebrated my birthday on Thursday. Forgot all about it when I scheduled my trip to LA otherwise, I'd probably still be there. My son, cousin and I flew out on May 20th and hit the ground running. I like to do and visit local stuff, so we stayed in Inglewood, Crenshaw, and Century to be exact.
I've been to LA numerous times. This visit, however, hit different. I set out to visit all three of Issa Rae's Hilltop Cafes, Black Beverly Hills, and Bruce's Beach. Check, check, and check! Stumbled upon Insecure' s "We Got Y 'all" (Pullum Center) when rolling through Leimert Park. Of course, we were in a drop top playing the sounds of the West Coast, Dr. Dre, Ice Cube, Snoop, DJ Quick, and the rest.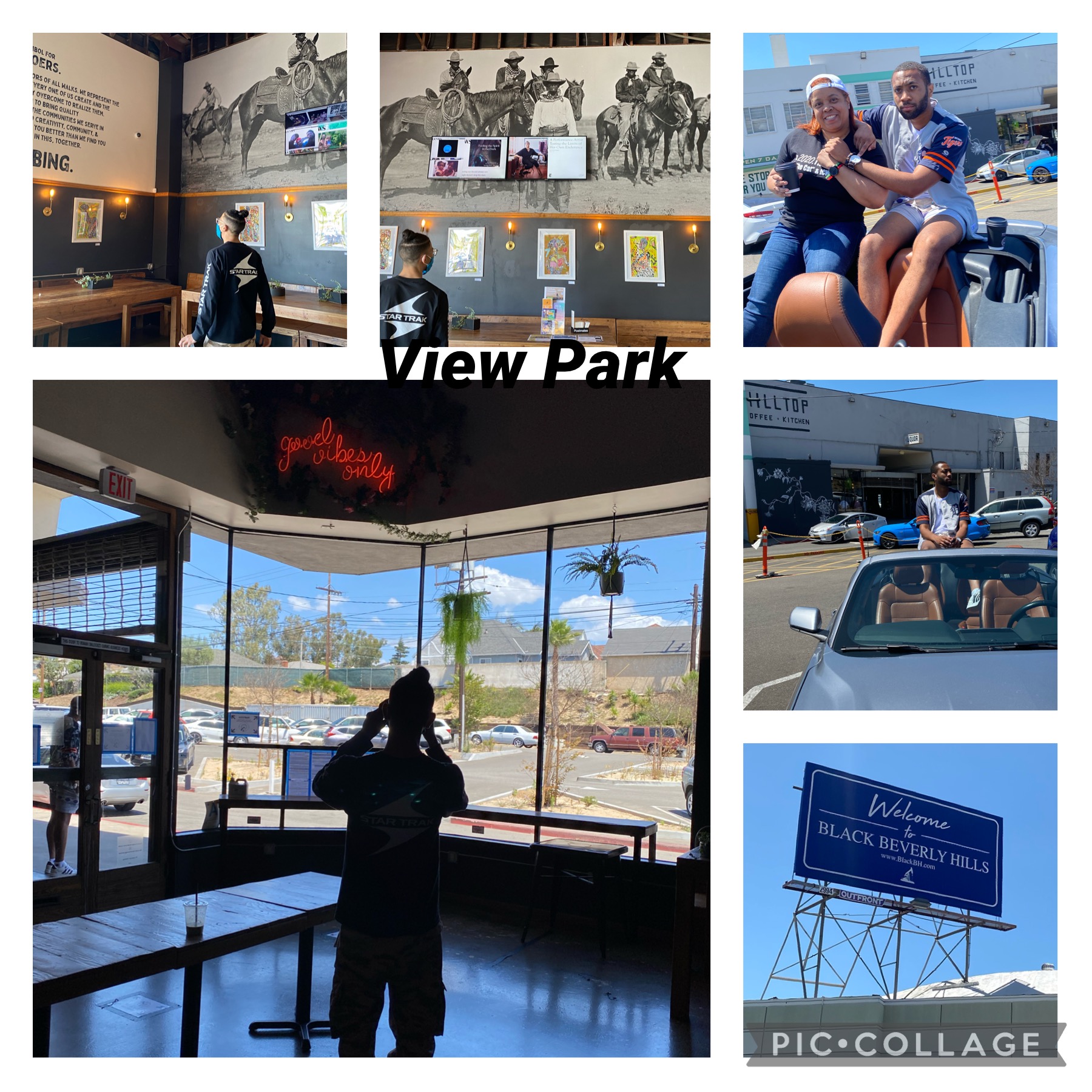 We all wanted to visit Nipsey Hussle Square, Venice Beach, my son plays basketball there every time we visit, and my cousin wanted to see the Watts Towers and the Staple Center. It was a fruitful trip for everyone.
I returned inspired to continue to "elevate the voices of Women of Color", #levelup how I'm doing it, and on a mission to bring as many people along as possible. Which is why this week's episode with Karen Horne is so important. Karen "believes there is an abundance of talent, but not always an abundance of access". She "walks the talk". I was intentional about providing Karen space to share how she is achieving this passion of hers. The things she shared, honing your skills, is applicable in any industry. If you haven't, make sure to check it out today. Click here to watch or listen.
In case you haven't noticed, this is a new format on a new site. Subscribe Now to stay connected to ICW.
Let's #Soar and #ElevateWOCVoices together!
#IntimateConversationWOC